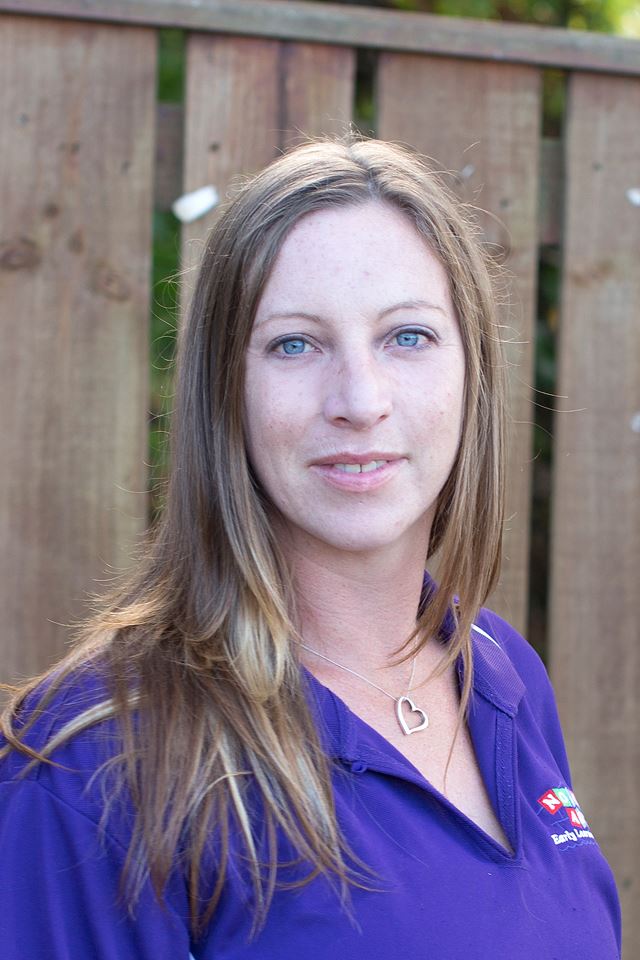 Bachelor of Teaching
Provisional Teacher Registration
Diploma in Digital Photography
First Aid Certificate
Currently becoming 'Incredible Years' certified
Kia Ora my name is Christine & I am a full time teacher in the Tiny Tigers room. I have worked as an Early Childhood educator since 2009 after completing a National Certificate in Early Childhood Education & Care.
I am a mother of two, Corbin and Madison. I have recently begun training and competing in dog competitions.
I am very passionate about Early Childhood education & enjoy working with my wonderful colleagues to provide a warm & caring environment for all our tamariki to learn & grown confidently.