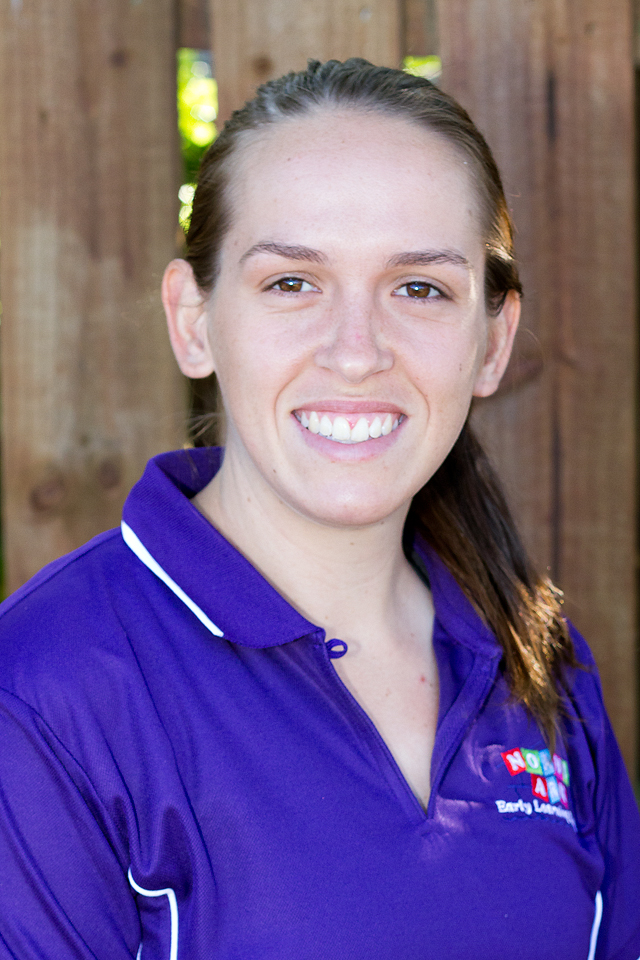 Head Teacher
Diploma of Teaching ECE
Full Teacher Registration
First Aid Certificate
Incredible Years Certified
Certificate In Sport Training and Development
Currently studying- Certificate in Child Psychological Development
-NZ Sign Language
Hello my name is Victoria and I am the Head Teacher in the Tiny Tigers classroom. I began teaching in 2008 and gained my Diploma of Teaching ECE in 2011.
I really enjoy sports and spent many years as a competitive road cyclist. I recently studied for a Certificate in Sport Training and Development which also gave me a greater insight into the health and well being of children. I am currently studying for my Bachelor of Sport and Exercise through Massey University. In my spare time I like to listen to music, CrossFit, run, take my puppy for a walk and negotiate with the cat for the best spot on the couch!
I look forward to working alongside all of our great children and their whānau.